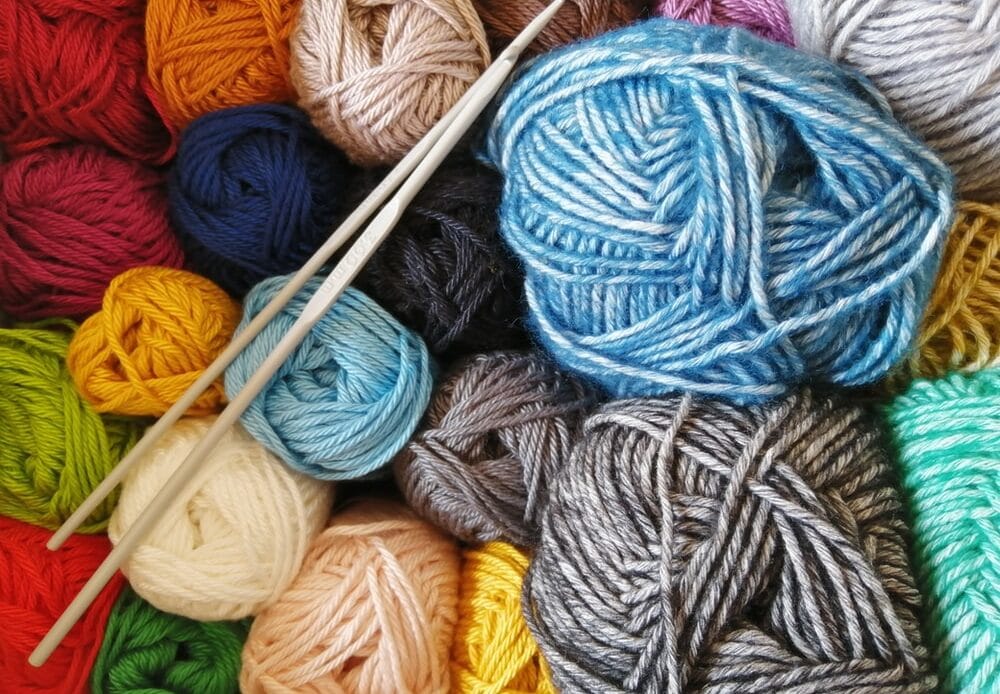 This is post no. 21  for Blogchatter A2Z Writing Festival all of April. My blogging theme is The 80's Child where I am reminiscing growing up in the 80's India. You can read all the posts here 
I read in today's newspaper that many youngsters are taking up knitting and crochet crafts during the pandemic to manage stress and keep their mind away from the grim and frightening situation outside. Knitting and hand craft work is therapeutic indeed.
Knitting, thread crafts, home crafts were part of life in earlier days. My mother was in particular was very fond of knit and craft works. Just before the onset of winters, her collection of knitting needles came out from the trunk. Tied together with a string, the sharp bunch looked like a shooter's arrows held in a quiver. I wonder how women from the previous generations managed so many things. They relaxed their harried nerves perhaps with the creative outlets in the form of crafts. Women seated on a charpoy, or in the veranda with a colourful roll of wool and salais knitting a pullover or scarf animatedly for a loved one was a common sight. Hundreds of thoughts and worries floating through their mind but zen like calm on the face, the warmth and love wove itself into the woollen tapestry.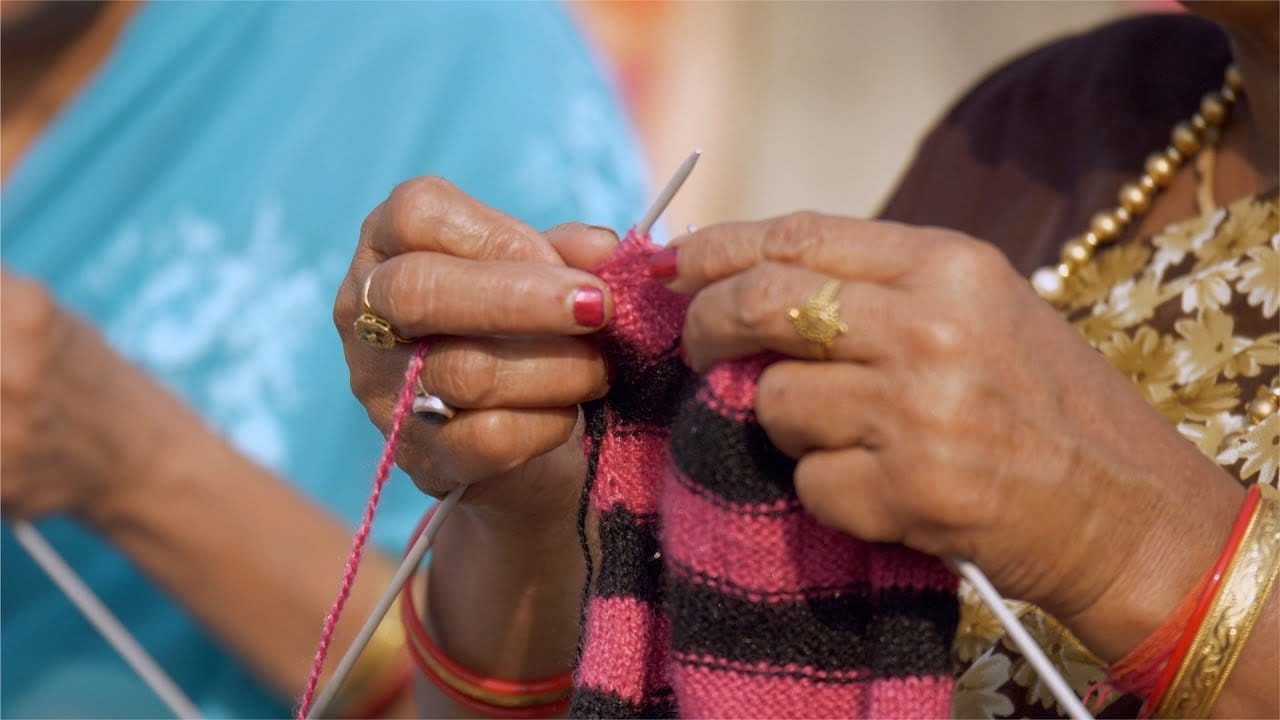 From a simple knot, the pattern would grow line by line magically and in a few days a design would emerge. I rushed home from school to see how much mother had knitted during the day. No one ever took any formal tutoring to learn the intricate skill, they just learnt by observation and instruction from another skilled hand, weaving and sometimes undoing an entire piece to correct a fundamental mistake in the beginning. A different colour strand was woven in between to weave a design or a flower on the front side seamlessly. I don't remember ever wearing a store bought pullover. My mother pored over magazines and newspapers and kept design pattern cuttings and instructions in a file to be taken out every winter session. Caps, scarves, socks, hand gloves, jackets and tops, some of them I still wear in winters.
Crochet:
Another craft that was very popular back in the day was crochet. Woven with a metal clip weaver crochet is slightly intricate and requires some practice to master. The thread patterns that emerge are beautiful and pretty to look at. Woven with white and off white cotton thread crochet is considered a fine upholstery material these days.
Cross Stith:
Cross stitch used to be a fairly simple and easy pattern woven with a silk thread and needle on a special fabric material with even spaces to weave a cross pattern. I learnt cross stitch as part of school project in grade 5 and made a lot of designs. The sense of achievement for a ten-year-old was immense. My mother used the fabric for years in the living room.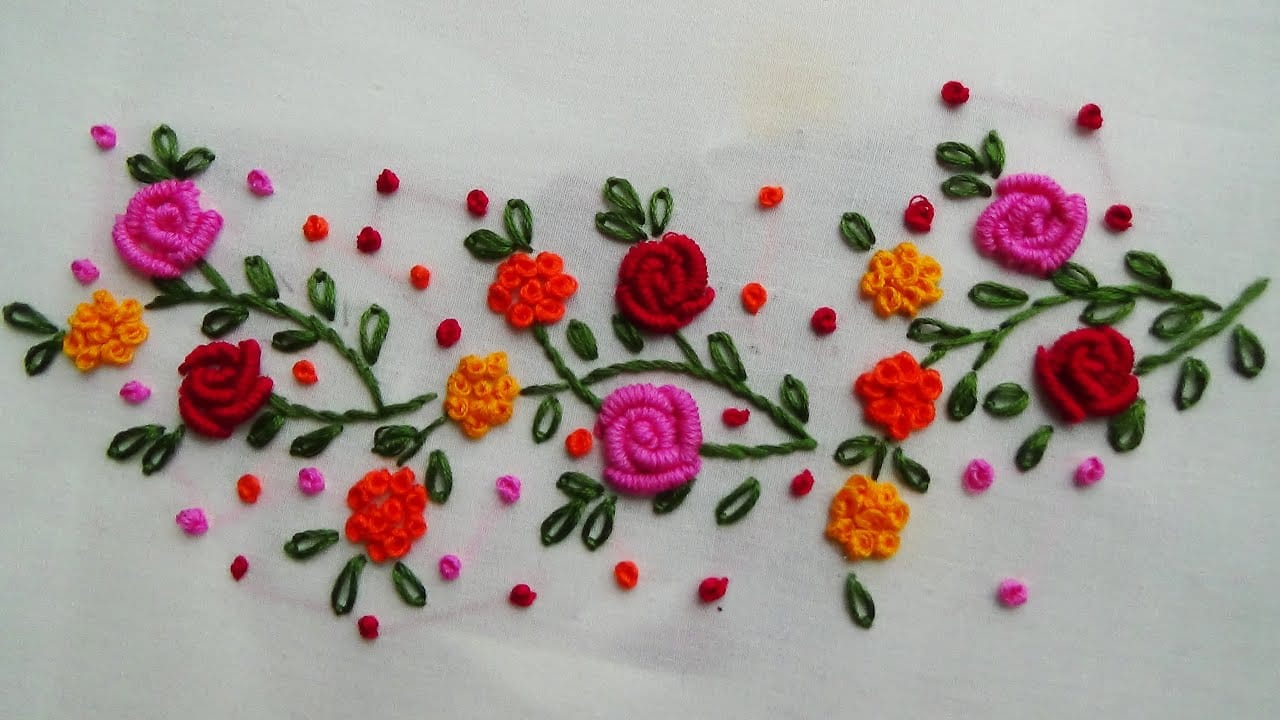 Embroidery:
I learnt thread embroidery also in school, on a fabric held tight bet a round wooden frame. Needle work often left me with bleeding fingertips and took some time to get used to it. Tracing designs on a translucent paper and making imprints to embroider delicate flowers, petals and tendrils indeed required a lot of patience and eye to detail. Cushion and pillow covers, handkerchiefs and dainty table mats looked pretty with delicate patterns at one corner.
The lost art of knitting, crochet and embroidery ae being revived, there are several Instagram and Pinterest pages imparting these skills and groups that share techniques and patterns. We are headed towards AI and Robotics in every sphere of life. A bot assisting us in household chores is going to be a reality soon, yet we crave for that innate need to put our hands and fingers to use and create something real, tangible and beautiful. If science makes life easy, we certainly need art to keep it.