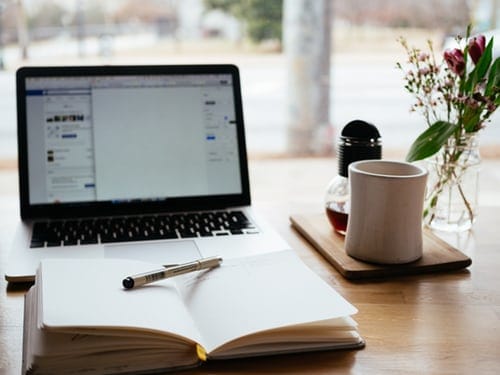 A mommy to two kids, I shifted back to India from UAE recently. Life took a turn, as it does most unexpectedly. Earlier, the action-packed workdays, busy evenings, school calendars, grocery shopping, outings and chores used to take away most of the week. Taking time to settle down in India again and before taking up a new assignment, I started to enjoy the slow pace of life, picking up kids from school, listening to their chatter. I also delved deep into reading and around last year, started writing flash fiction for online sites. Some were featured on blogging and other sites and that gave me the fillip to write more. Being a complete introvert, I often find it difficult to share my writing with anyone. My family was surprised too, to see me writing. One 100 word poem I wrote for a weekly flash fiction contest went viral on social media and friends still send me screenshots, every time they receive it from someone.
Encouraged by friends and family, I set up a blog page in March, heard about Blogchatter and jumped into AtoZ Challenge, without much of a plan in mind. Before I could start drafting a few posts, the Pandemic struck and days got busier. On April 1st with a theme in mind 'Travel and Quirky Travel Stories', I had a list of cities and destinations ready. I have never been very active on social media, so my twitter account was also born on Day 1.
On Day 1, I sat down to write the first post and realised, it was not going to be easy to sit down, collect thoughts and write uninterrupted, with everyone at home. Hence I sat down after 9.30 pm and wrote each post by midnight and beyond. Some posts flowed naturally, with memories and reflections fresh in my mind. Few posts made me rummage through old hard drives, looking for pictures, locations, mails and itineraries. The guide books I had collected from tourist destinations over the years were dusted and saw the light of the day after a decade! In a way, I lived through each and every experience again, went on a virtual tour to every single place, as I wrote. I made memories again. My daughter's birthday at Dharamsala, witnessing Dalai Lama in prayer, going back to my place of birth, walking through streets of Prague, taking a boat ride on the Narmada, a three-day long train journey as a five-year-old, each and every travel memory played in front of my eyes like a movie.
My birthday arrived in between and for the next two-three days, I couldn't write, spending time talking to family and friends. Now I was seriously behind the schedule, but somehow managed to catch up and finish by May 2nd deadline. During the same period, I couldn't resist participating in a 25 day Hindi Poetry Writing Challenge and managed to post a poem on given topic every day, by midnight! Now I am astonished how I did it. It feels like a great achievement, to write every day and touch the finish line. Till now I was writing poems, stories, flash fiction sporadically for online contests. Now I feel a vacuum if I don't write every day.
I am happy and grateful to have connected with a wonderful community of bloggers through A2Z. It was a joy to read varied blog posts, from History to Books to Cooking to Travel to Philosophy to Blogging, it has been a great learning experience. I am going to catch up on reading all the blogs I missed out, that's my To-Do this month.
Thank you Blogchatter for this wonderful event, had I not participated, I would never have known this writing momentum.
Gratitude,
Anjali
(Image credit: Nick Morrison,Unsplash)