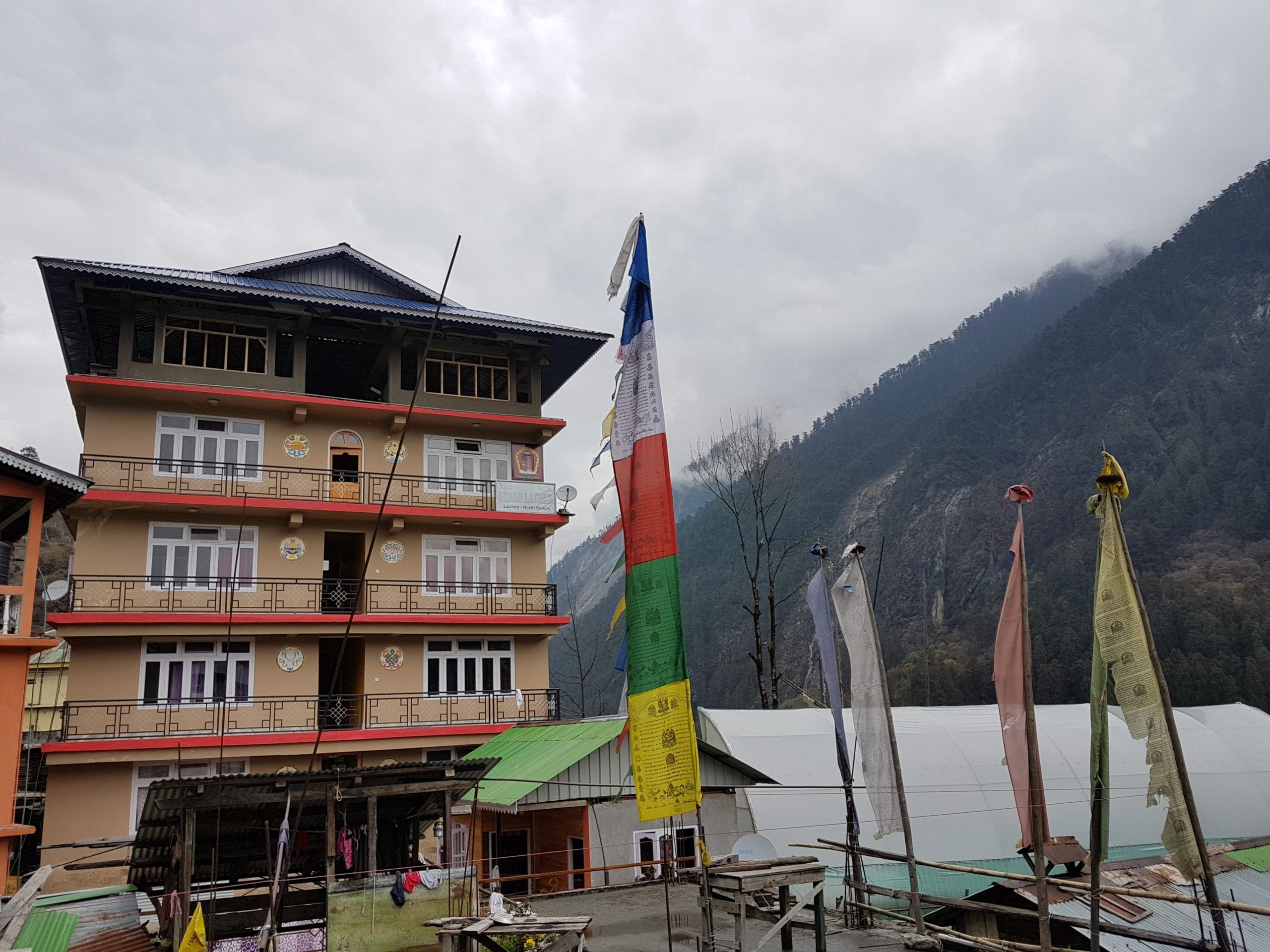 "Great things are done when men and mountains meet; This is not done by jostling in the street." -William Blake
When life overwhelms, routines suffocate, air is too balmy, streets too crowded or mind too cluttered, head to the mountains. Mountains can breathe new life into a city or life weary soul. Sikkim is one such beautiful mountain 'getaway', as tourist places are popularly called. Sikkim, one of the smallest North Eastern Seven Sisters, is home to Kanchenjunga, the third highest Himalayan Peak. The Northern Sikkim region was closed to tourists till few years ago due to narrow treacherous roads, frequent landslides and limited reach. North Sikkim borders with China, hence large part of the area is heavily occupied and guarded by the Indian Army. Prior permissions from government are required to enter the area.
All the challenges notwithstanding, Northern Sikkim is one of the most beautiful, unspoilt, serene mountainous region I have seen. Lachen, a small village, around 100 kilometers from the capital city Gangtok, is a picturesque, serene and quaint village with a population of around 1000 people. Enroute from Gangtok to the North, the road gradually narrows, changes from tar to mud and stone at places and the gorge on the side feels too close for comfort. This was no hill station that I was used to. The narrow road and elevation kept growing steeper and we marvelled at the driver's skill in driving on the dangerous route.
Nepali driver Ganesh, a humble soft spoken boy from a village in Upper Sikkim, kept us busy narrating his stories. During winter and monsoon months, North Sikkim is cut off from the plains. The roads are covered in snow or water and too dangerous to drive. In those months, there are no tourists and the people go back to their villages and work on their fields. While we enjoyed some lovely Nepali songs played in the car, the view enroute, was no less than a scenery in itself. Gurgling streams, gorgeous waterfalls, water dripping from hills, flowing onto the road, cool breeze accompany you all the way. Snow laden mountain peaks and river snaking through the valley far below, makes for a beautiful picture perfect postcard.
The drive takes about 4 to 5 hours and when you reach Lachen, you expect to see some population, shops, hotels etc. but no, this is a real village nestled on a small piece of the vast Himalayan mountain range. The temperature difference can be felt at 8800 ft., evening is freezing cold. There are no hotels here, few Tibetan style homes converted into rooms and small lodges. The food is cooked as per guest's choice in their kitchen. I asked for water and they brought water in a jug, I asked if it was safe to drink and they laughed. This is the purest water you will get anywhere, straight from the mountain stream, entire village drinks this water only, we were told with a chuckle.
North Sikkim is a zero plastic zone, no bottled water or any plastic is allowed to be taken. Cars entering at check posts are checked to prevent plastic menace in the Upper Himalayan Zone. The realisation dawned soon, as we retired to sleep, that we were very close to Himalayas. We were shivering in heavy blankets and room heaters on. Morning we woke up to the most magnificent view of the Himalayan peak visible from the window, with a long water stream flowing, adding a dash of white to the imposing snow sprinkled peak. I had not seen such a beautiful morning in a long time with a rooster calling out somewhere, water flowing from a stream making the sweetest melody. Time stopped for a while. In that moment I realised how far removed we are from nature. The popular hill stations that we throng, were this beautiful once, till we destroyed them. Govt of Sikkim and locals are highly conscious to preserve their eco system. Sikkim is the first state in India to adopt 100% Organic Farming. There is an effective waste segregation, recycling and waste management system in place all over Sikkim.
(Image credit: Internet)
Lachen is a base or stopping point for visiting Gurudongmar Lake. Visit to the lake is the highlight of any North Sikkim tour. Perched at an altitude of 17,000 feet, it is one of the highest lakes in the world, close to Tibet border. A three hour drive from Lachen, one has to start early morning to be able to return in time before lunchtime, as weather changes after morning hours, at high altitudes. The ride in itself is a travel adventure through unpaved mud and stone laid road. The views of the forest, dense vegetation, rocks and mountains are simply breath taking. The area around the lake is totally barren, without any vegetation or humans except Army. Going to this lake is no mean feat because at such high altitudes, the oxygen levels are sparse in the air and people often experience breathing issues. It is not advisable to spend a lot of time here due to the hostile and adverse weather. The pains taken are worth the effort when you lay your eyes on the beautiful lake nestled in midst of snow-capped mountains all around.  It's the feeling of stepping in heaven, if there is one.
The lake is considered sacred by the community and the water is believed to possess magical healing powers. It gets its name from Guru Padmasambhava, believed to have visited here from Tibet and having blessed the lake to have water perennially.
I secretly thanked God that He kept a few places on Earth out of reach. They remain pristine, unspoilt and divine.