It was in mid 80s that a curved grey screen encased in a wooden box with a serrated wooden shutter sliding like a delicate curtain entered the middle class Indian living rooms, or drawing rooms as they were called. In my house, a wood and sunmica stand with two shelves, TV on top, stabiliser on second and two hourglass copper flower vases with artificial flowers on sides was placed next to the central wall. My mother quickly pulled out her intricately crocheted, embroidered and cross stitched fabric covers collection and a beautiful peach cover adorned the precious Weston TV. An aluminium antenna perched atop a flexible pole on the roof top almost made me believe that now we would get signals from aliens and I will be able speak to my grandmother through those wires and screen and invisible signals. It's a different story that the svelte and slim antenna soon turned into a kite trap and monkey swing.
Doordarshan opened the doors to at-home affordable visual entertainment. Initially, the content was more educational and informational than entertaining. Krishi Darshan for the rural audience, news programs, Government broadcast and campaigns for social change e.g. birth control, vaccination, anti-drugs campaign, saving fuel, pollution, etc played most of the time and during the breaks. By mid-eighties, Doordarshan began to broadcast TV serials. My mother, an avid music, movies, news, politics fan got hooked to the TV set instantly.
It is intriguing and interesting that television produced some very high quality content in terms of variety, subjects and performances in the 80s. Today, the quality of programming and a typical Hindi TV serial on any leading channel with highest TRPs, is most probably a regressive saas-bahu drama or supernatural nag naagin show that younger generation doesn't care about. I wonder what led to this decline. We have ushered into the era of information. The quality of content must have moved up accordingly but it turned out to be inversely proportional. Doordarshan is a marginal TV channel most people in urban areas do not watch. While OTTs are taking away the cake, it is surprising that in those days, cine industry feared that Doordarshan would eat away audiences from cinema theatres.
In the 80s, Doordarshan, the only TV channel and owned and run by the government, had a very formal and sanitised programing and presentation. The emphasis was on broadcasting news, government's schemes and showcasing good quality music, cinema, classical music and cultural programmes from different parts of India. Chitrahaar, the weekly and later bi-weekly Hindi music program was awaited all week with a surprise selection of five songs played at 8 pm. Every Sunday was 'Hindi movie of the week' day. Social events and household chores were planned around the movie. DD announced next Sunday's movie a week in advance. Amidst other things Monday morning was also the day to discuss and analyse the Sunday movie in school bus and recess time. We watched many a classic every Sunday and great regional movies with subtitles.
Doordarshan in the 80s had a golden run with a number of highly popular series in various genres. Hum Log, Buniyaad, Ye Jo Hai Zingadi, Bharat Ek Khoj, Tamas, Malgudi Days, Karamchand were written by acclaimed Hindi writers like Manohar Shyam Joshi, Sharad Joshi and directed by mainstream directors Shyam Benegal, Ramesh Sippy, Govind Nihalani and the like. I will write another post about these cult series from the 80s.
Children had their own special programmes on Sunday noon. Cartoon series He-Man, Spider Man, Star Trek, The Lucy Show, Fairy Tale Theatre, Disney cartoons, Laurel and Hardy, Vikram aur Vetaal, Simhasan Battisi to name a few.
I remember watching Satyajit Ray film festival on Doordarshan where six classics of Ray were broadcast with subtitles late into the night as a special screening running till 2 AM. My mother who was otherwise a stickler for time, allowed me to watch them with her. I also watched GuruDutt and Raj Kapoor Film series in the same year. Some of the subjects were adult and probably not appropriate for my age but I loved the nuanced and layered stories. I relished the music and beautiful nazms written by acclaimed poets and song writers and the fine art of telling a story in many layers, often in two colours, black and white.
On every festival DD curated cultural programmes from the region. Bhangra and Giddha from Punjab, folk songs from Uttar Pradesh, Mohiniattam from Kerala and Bihu from Assam. Doordarshan invited artists and troupes from different regions to perform nritya-natikas, classical music and bhajans in their beautifully designed in-house studios. We heard great poets and shayars in mushairas organised on Holi, Independence Day and New Year's Eve.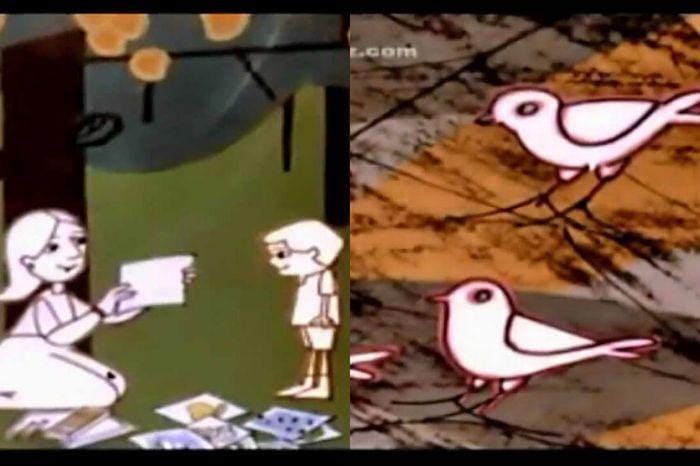 National integration, cultural and regional assimilation was one of the objectives of DD's programming. Every child who grew up in DD era can sing 'Ek Chidiya Anke Chidiya' without missing a word. Story of the little fish Swimmy who discovers that many small fish coming together to form the shape of a big fish can actually scare a predator. Anekta Me Ekta, the message was delivered in so many unique ways. 'Miley Sur Mera Tumhara, Sur Bane Hamara' had noted personalities from films, sports and the music world. I still get goose bumps listening to Pandit Bhimsen Joshi taking the alaap and Lata Mageshkar singing the last line. The song is as relevant today as it was back then, a song we desparately need in the times we live in.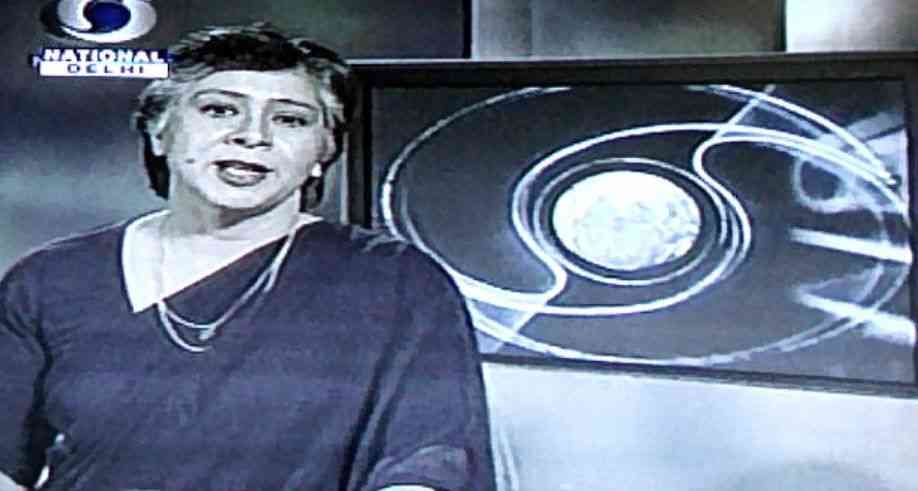 Last new year I tuned into DD to see what they are showing, out of sheer frustration and boredom with TV channels and OTT. DD still shows folk and local flavours, but somehow the charm is lacking. The attempt to compete with the popular channels and also trying to retain the regional flavour has resulted into a, neither charming nor entertaining mix. I hope DD sees the days of glory again, some day. Till then I am happy to indulge myself in the nostalgia of the Golden Age of Television, the DD Era, with Doordarshan's signature tune that was composed by Pt Ravi Shankar and Ustad Ali Ahmad Hussain Khan. The Eye logo was designed and selected from a number of entries from National Institute of Design by late Prime Minister Indira Gandhi. I hope the current media and new agencies take a leaf from DD's matter-of-fact non-sensational style of news presentation and the dignified anchors.
This post is part of BlogChatter's A2Z Blogging festival .https://www.theblogchatter.com/all of April where I'm reliving the beauty, simplicity and innocence of growing up in the 80s.