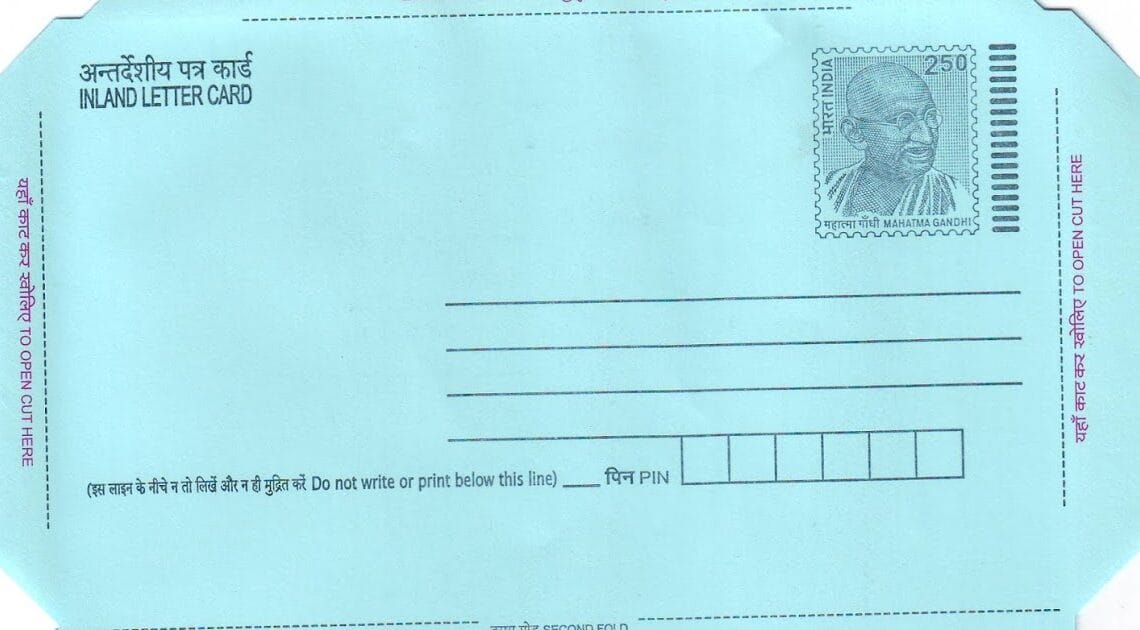 We were introduced to the craft of Letter Writing as part of English curriculum in school. 'Write a Leave Letter to the Principal asking for two days leave due to sickness' the most predictable question in English exam paper.
We wrote standard template leave letters to our teachers on a plain sheet torn from the last page of the notebook. The writer literally sounded ill with an opening line 'I beg to state that I have been unwell since last 2 day due to xyz…hence I will not be able to attend school from…'
I wonder now why did we beg for leave for as legitimate reason as falling sick! Raj era English hangover maybe. But this is how we learnt letter writing. Hindi was a different ballgame all together. The sweetest sugar-coated words that were never used in any actual letter, were written in letters. Aadarniya, Bhavdiya, Priya, Savinay nivedan, Mahoday, the innotation so sweet that it almost read like poetry.
Though no one writes formal letters and applications these days, letter and application writing is still taught religiously in schools. Trends have reversed and no one uses flowery forewords. One is expected to write straight to the point without being verbose and state the objective right in the first paragraph.
Letter writing as an art has vanished in the age of e-communication. I remember early 2000s when internet and email first appeared. We quickly opened an account with MSN or Yahoo and wrote carefully crafted, long e-letters to friends. We were still writing the paper letters to family back home.
My childhood was spent away from my grandparents, but my extended family remained the most important part of my childhood. Blue Inland letters were my source of connection with them over the years. I wrote one letter every month to my maternal and paternal grandparents, often informing them about my studies, school, greeting them on festivals and the date of our next trip with journey details. They wrote back instantly and the return letter often brought days of joy spent in reading each word, observing the patterns and handwriting. The letter would stay for days under the thick glass of my study table and would go in my diary after the next one arrived.
Postman was an important and familiar person on every locality. He had a designated time for every street. People would wait near the door to see if he indeed would slow down his bicycle, ring the bell and park next to the door. Marriage invitations, money orders, post cards and telegrams, all raised expectations and anxiety of the receiver. Job acceptance letters were the most awaited ones and postman expected a small gift for bringing in the good news.
Many a love story, secret missions, philosophical conversations and secret affairs were conducted through letters, with a risk that the letter might reach an unintended destination and spill the beans, with names of sender and receiver both imprinted on it.
Franz Kafka, while staying in Prague, wrote letters to Milena, his Czech translator and an aspiring writer, in Vienna. The letters began as formal correspondence and gradually turned into intimate expressions of deep love and a delicate bond where Kafka bared the dark shadows that engulfed him all his life. Milena 23 and married, Kafka 36, met only twice but their secret love saga went on for three years through letters written every day, between 1920 and 1923. The correspondence ended when Kafka died of tuberculosis in 1924.
Closer home, Jawaharlal Nehru wrote long letters to a young Indira when she was in hostel in Mussoorie. Even when lodged in jail, he continued to write to her about history, nature, world and his experiences and thoughts that shaped her into the woman she was, despite her father's physical absence in her growing years.
I recently read a book 'Letters between Father and Son', a beautiful collection of letters exchanged between Nobel winner V S Naipaul, his father Seeparsad and other family members when he travelled from Trinidad to Oxford. The letters reveal a beautiful relationship, an open, vulnerable account of the family's travails and financial troubles back home and a young Naipaul's struggles living and studying in England. Naipaul's father, a journalist and aspiring writer, shares many beautiful nuggets about the art of writing in these letters, an absolute treat to read. One can witness Naipaul's journey to become an astute writer in these letters.
Letter boxes and postmen have vanished from our cities. Post offices double up as banks. They still are alive in everyday life in small towns and villages. I wonder if electronic communication can be what letters were to our generation. While the modes of communication are instant, do we actually communicate, and as effectively? Do we share our worries, sorrows, joys and aspirations as well as we used to? Can we compile a series of letters from the blue ticked whatsapp messages into a book or anything readable?
The flurry of meaningless data, information and impersonal festival greetings really makes me nostalgic about the time I used to go greeting card shopping and slipped in a letter with a small drawing in it for all my family members. The bulging letter, the joy of excitedly jumping towards to the red letterbox to post the envelope. Mentally calculating the day, it would be delivered and waiting for the response.
Bollywood scriptwriters and shayars dedicated melodious songs and crucial plots moments to 'pyar ka pehla khat' 'chitthi aayi hai' and 'dakiya babu.'Pankaj Udhas stirred emotions and people sniffed and cried when he sang 'Chitthi aayi hai' in the 80s. I am not sure if 'Email aayi hai aayi hai, whatsapp aya hai' will ever sound as good.
This post is part of BlogChatter's A2Z Blogging festival .https://www.theblogchatter.com/all of April where I'm reliving the beauty, simplicity and innocence of growing up in the 80s. You can read previous posts in the series here:
F Free Time-Fursat Ke Raat Din
G Gillu