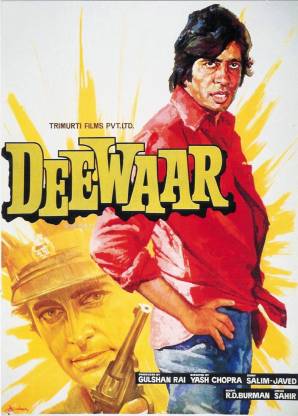 This post is part of BlogChatter's A2Z Blogging festival .https://www.theblogchatter.com/all of April where I'm reliving the beauty, simplicity and innocence of growing up in the 80s.
Like it or not, we all have a personal connection with the silver screen. I grew up in remote corners of the country and in some locations, watching films was the only mode of entertainment. In those days, we went out to watch 'Film' or 'Picture' (not movie) in a Cinema or 'Picture Hall', not a movie theatre! My parents were movie buffs and I was treated to all the commercial fare, as well as the parallel cinema that my mother loved to watch. My earliest memory is watching an Amitabh movie where he stylishly keeps one foot on a chair, hand on his waist and amorously brings a glass of wine to his mouth. Before he takes the first sip, a toddler in the crowd shrieks 'Mom I'm thirsty I want that glass!' My father rushed me out of the theatre to get me something to drink!
I watched Amitabh-Rekha, Dharmendra-Hema, Rakhi-Vinod Mehra hits and many blockbusters with my parents. The incentive given to me was a Cadbury's chocolate square on the way back home. Some days the shop outside the theatre would be closed and I dragged my feet back home, sulking. I loved parts of those films though. The last scene was always a torture of sorts, with the hero getting bashed up or thrown inside a gas chamber, or hung upside down over a furnace or a pool of crocodiles. I'd stand up, fold my hands, close my eyes and pray hard 'God, please God, please save him, please!'
More often than not my prayers were answered and the hero in a last minute stunt, came out unscathed, barring a small cut near his lip. The hero's mother and girlfriend both waited all this while for him to save them, so Mom could immediately approve of the girl as her future daughter-in-law. The family united, the suave police officer Iftikhar took the bad men aside and we returned home, happy, satisfied, entertained. But some endings were different, where the hero would succumb to a police bullet and die in his mother's arms. I cried secretly just wishing no one was watching me. The walk back home on those days was a slow and sad one. Days were spent feeling sad over God not coming to good guy's rescue.
There were a few screenings organised for women and kids alone, in the afternoon. The movies were typical mythological ones. Lord Hanuman with his long tail growing longer and stronger in Ravan's court. Or, a frail newly married bride, her husband leaving home to earn money and her fate turning for the worst. Her sisters-in-law leaving her to wash room full of utensils and cook a meal for a hundred people alone. Then the bride prays to Santoshi Maa and a grand meal is ready in a blink. The entire pile of utensils and clothes is done and she gets a quick makeover. We clapped excitedly in the cinema, when Santoshi Maa punished the arrogant women. I dreamt about such magic for days. What if Santoshi Maa did all my homework and wrote my test? What if I find my favourite treat in the kitchen one day? Magic or not, 'Jai Santoshi Maa' affirmed my belief in miracles. I wondered if she was behind the beautiful flowers blossoming in the garden and a prize I received in school that year.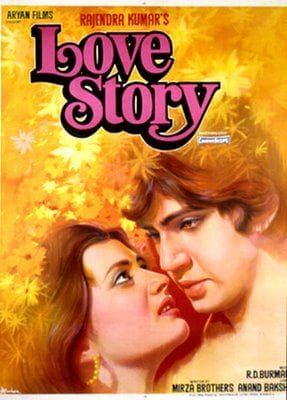 Going to a cinema was a family bonding activity too. Every vacation, we visited cousins, aunts, uncles and entire family would plan a cinema outing. The tickets were purchased by one member a day before and entire clan got ready to watch any new film running in a nearby theatre. Stumbling inside the dark theatre with a torchman showing us the way with a jumbo torchlight and reaching just in time to watch the Vicco Vajradanti or Dabur Tooth powder ad was no less than an adventure. The cinema were big, wooden chairs, seats often torn by rodents, some of them daring enough to nibble your toe mid-movie. The crowd too was a mix of families and rowdies, some whistling at every song, some hooting at the first sight of a pretty face on screen.
Climbing the stairs with instructions from parents to hold hands tightly and keep a safe distance from everyone, watch wallet and handbags, stare at the handpainted posters of the upcoming movies, it was all fun. The movie in itself was a surprise, no trailer or reviews, no song videos, a new movie was a complete surprise package. One had read the star cast carefully to anticipate the storyline and arrival of new characters in the plot.
Much later I lived in Madras and witnessed what true movie mania is. I happened to watch a superhit Tamil movie with my colleagues. People dancing in theatre, throwing coins and the childlike joy of watching your favourite star, something I had never seen before. Film stars are an integral part of life in South, from politics to public life to swaying the opinion on any topic, movies rule here.
In the early 2000s there were just two or three theatres in Madras with Hindi movie shows. On a weekend the North Indian college goers and young professional crowd descended at Satyam Cinemas with long queues, almost a stampede and long traffic jams. I often worried if the building would collapse under pressure. Another small corner of the city had a dilapidated Anu Ega theatre thronged by Hindi speaking Marwaris from North Chennai. I returned to Chennai after a decade to find a Hindi Cineplex at every mall!
A lot is being demanded from Hindi Film Industry or 'Bollywood' as we call it, these days. Good, quality, sensible themes, female centric stories, socially responsible scripts, equal pay and opportunity, all within a commercially successful frame, the expectation is huge. OTT platforms are providing a viable alternative to viewers hungry for experimental themes. New age platforms have brought new acting talent to limelight, the ordinary man is the hero, the girl next door is the star in her own league. A fresh perspective, often quirky humorous take on everyday situations and sometimes a subtle yet hard hitting depiction of facts that we as a society are often in denial of.  Cinema is changing. In all its forms, clichéd, artsy, parallel, popular, dance around the trees, whatever the form, we remain the wide eyed child looking for stories to distract us from grim and harsh realities of life.